Manufacturers & Utilities
Smart Fresh Air combines the advantages of IAQ monitors, Ventilators and Whole House Fans to Save Energy and Cut Carbon
IAQ monitors alert us when the air in our homes is unhealthy, but don't solve the problem.
Ventilators provide a steady, low flow of fresh air to meet minimum code requirements.
Whole House Fans precool with outside air saving energy, but require residents to open windows, letting in dust, allergens and noise.
Smart Fresh Air systems deliver filtered fresh air through existing ducts and coordinate with any central HVAC system. NightBreeze Corp. now seeks the right partner to bring this proprietary technology to market, enhancing the health, comfort and efficiency of countless homes and cutting tons of carbon.
Slash peak demand, while saving energy on precooling.
NightBreeze can work with existing Demand Response measures to enhance user comfort, magnify demand reduction, and increase program participation. Field testing of earlier versions (over 250 installed) demonstrated both reductions in peak demand and cooling energy.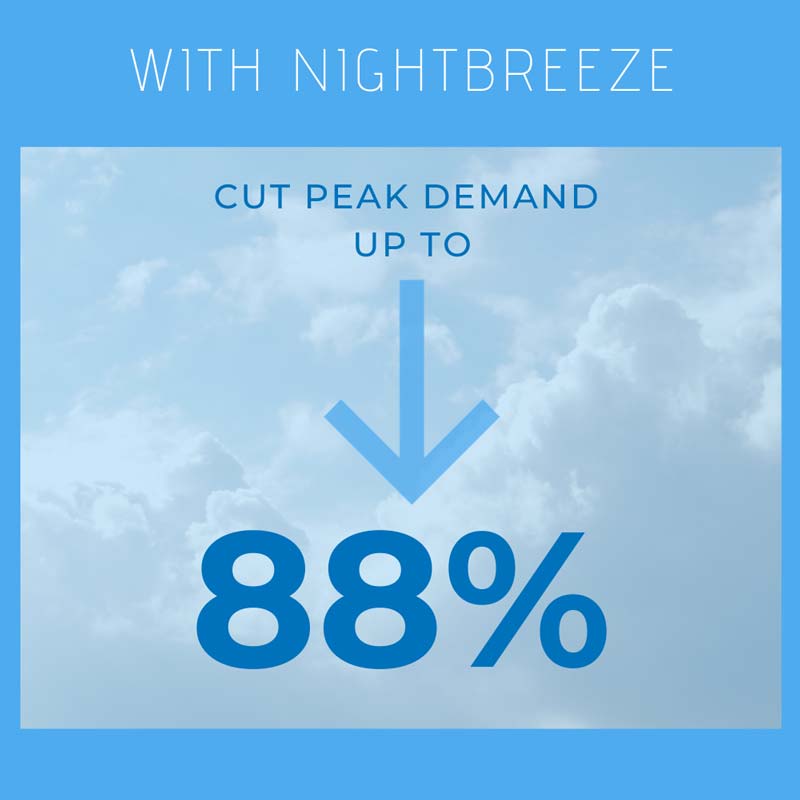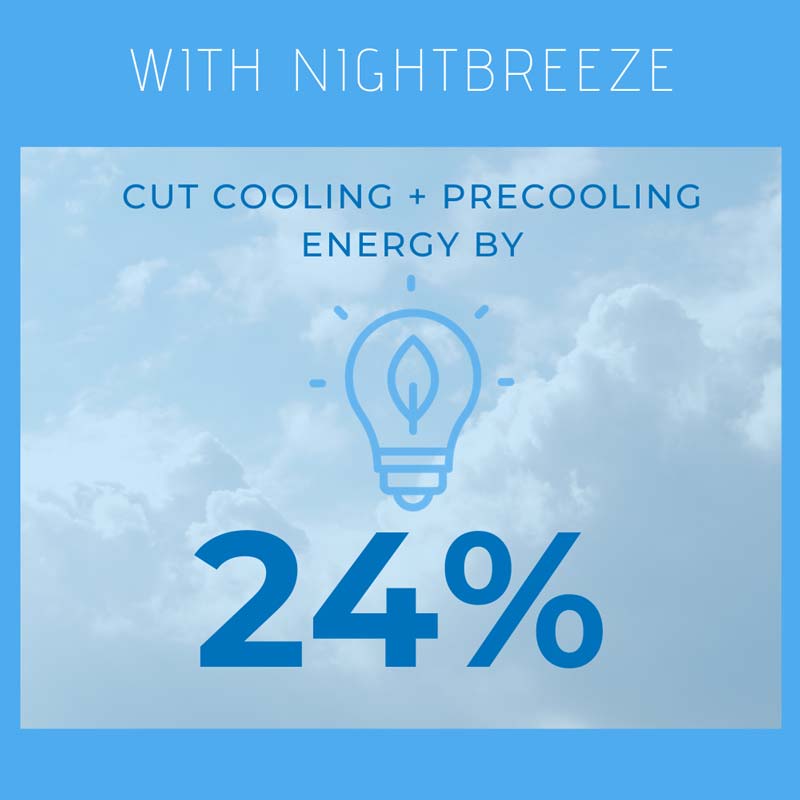 A patented marriage of mechanics & smarts that benefits people, profits, and planet!
After acquiring the rights to the prior versions, NightBreeze Corp. worked with industry engineers, designers, manufacturers and marketers to refine NightBreeze's design and broaden usability. The new NightBreeze can be integrated with any ducted HVAC system, is compatible with any thermostat and can respond automatically when poor indoor air quality is detected.
A patent was granted on the improvements on the first office action, offering the opportunity for protected product differentiation. U.S. Patent Nos. 10,408,487
Controlled with an App
NightBreeze is controlled through an app. Users input comfort preferences through a smart phone. Run times are calculated based on user preferences, sensors and forecast temperatures.